Commission on Taxation and Welfare Summary of Recommendations
We attach a summary of the principal recommendations of the Commission on Taxation and Welfare.  The Commission did not recommend the introduction of a single wealth tax but instead opted to recommend significant increases in the tax yield from wealth and property.  Although some of the recommendations were dismissed by An Tánaiste, as being from the Sinn Fein manifesto, there is a trend in commentary and research on the Irish tax system to seek additional revenues from individuals with wealth.  This is justified because of uncertainty on yields from corporation tax and future increases in public expenditure.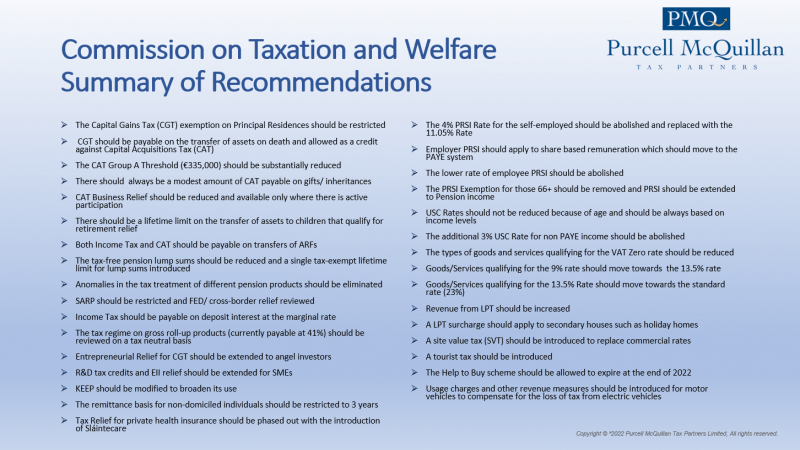 This summary is intended as a general guide. No action should be taken without obtaining professional taxation advice. If you have any queries, please do not hesitate to contact Purcell McQuillan Tax Partners Ltd on 01 668 2700 or email your usual PMQ contact.